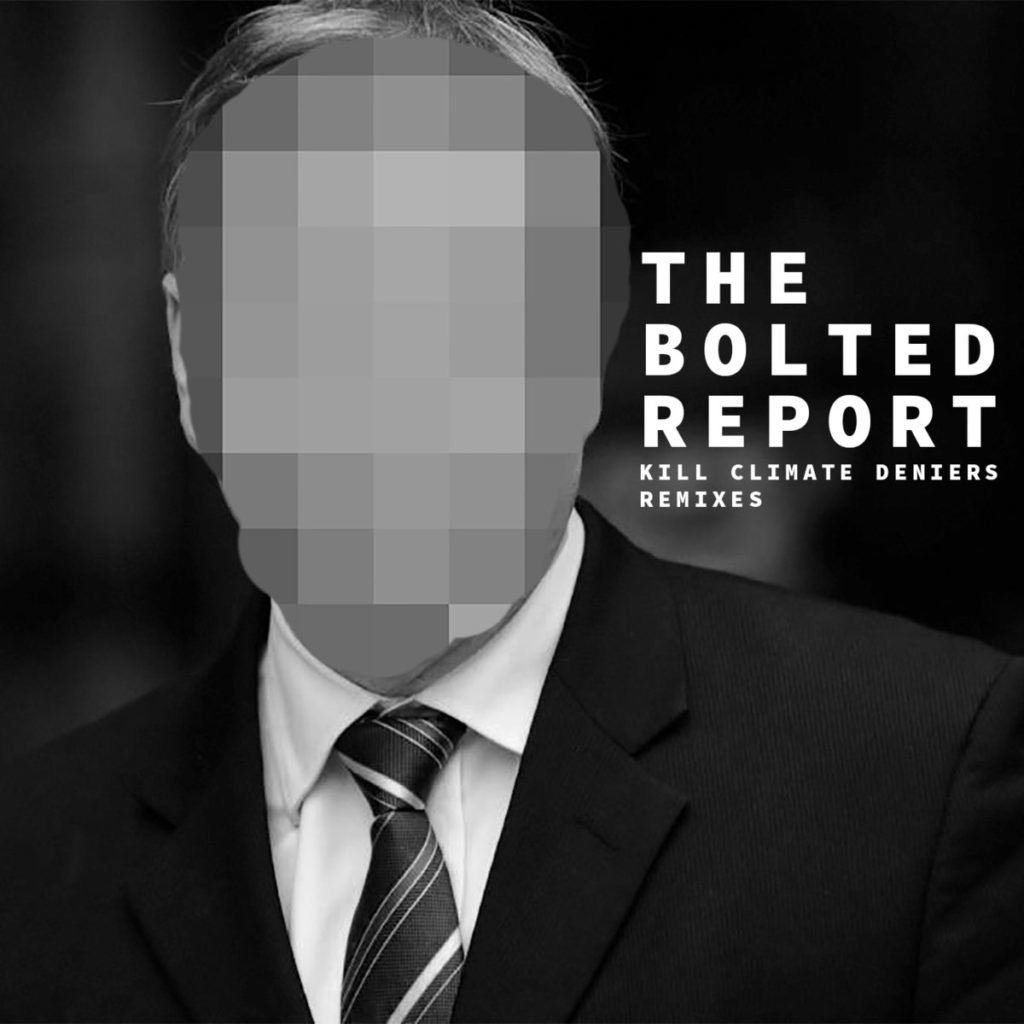 So this is a note to let you know where Kill Climate Deniers has fetched up at the end of 2016.
I'm super pleased to announce that Clan Analogue has released the Kill Climate Deniers remix EP, entitled The Bolted Report – featuring remixes of 'Bolted' by artists like James Atkin (from legendary 90s outfit EMF).
Other remixers include Profound Actor, Future Conduits, Iubar Project and Dead DJ Joke.
The Bolted Report is available from the Clan Analogue website, or you can grab it on Bandcamp or iTunes.
And that's now the last thing for Kill Climate Deniers this year. It's been a big year for the project, with the launch of the ebook, album, solo show and listening party versions of the work.
The next round of KCD activity will kick off in April 2017, with a short season of the solo show version in London.
And then, who knows? The future is bright! (the future is terrifying)
The playscript is available on the website (as an ebook and in print form) and free for anyone to produce – so there's the possibility for the work to find its way to the stage.
If you're interested in mounting a production (or even hosting a reading), please feel free – just drop me a line to chat.
Otherwise, thanks again for your interest in the project, and please keep in touch. Have a grand December, keep fighting keep fighting.